More than 5,500 staff and students took the recent Travel Survey that asked about your trips to and from campus.
Knowing that from 30 September train stations between Epping and Chatswood close for around seven months ahead of the arrival of the Sydney Metro Northwest, key survey findings below are partnered with ideas for staff and students to consider when planning travel during this period.
33% of staff and 47% of students catch a train to campus
Train commuters are encouraged to plan which of the 100+ extra, replacement buses will suit them best. Check out the interactive map on the Station Link website.
Approximately 1,300 staff and 4,000 students currently drive alone to campus
With expected traffic congestion in the precinct, single drivers might consider carpooling.
Around 1,600 staff and students were identified as living 5 km or less from Macquarie University
Locals could try walking, cycling or using the Keoride on-demand service.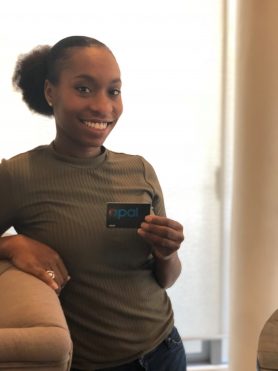 Thanks to everybody who went online, shared information and congratulations to the 10 lucky participants who won a $100 Opal card from Transport for NSW, one of whom is Janae Bradshaw-Gross (pictured), currently studying her Master of Commerce with a double specialisation of Human Resource Management and Marketing at Macquarie.